One charitable gift, a lifetime of benefits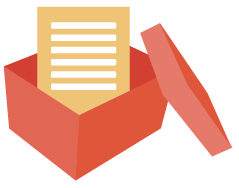 Your gift will help The Orange Catholic Foundation fulfill its mission

You will enjoy a wide variety of tax benefits

You will give back to the causes that mean the most to you

DR. KY NGUYEN AND MRS. HUONG T. LE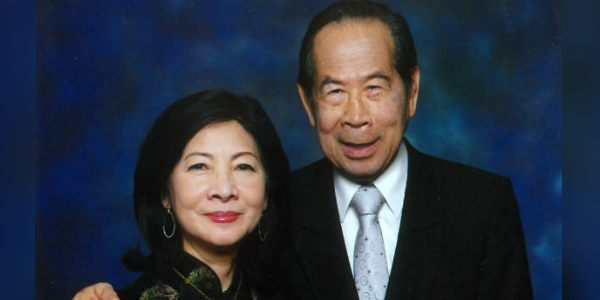 Family Cites Miracle in Support of the Shrine to Our Lady of La Vang
General practitioner Dr. Ky Nguyen and his musician wife Huong T. Le never say no to the Catholic Church.
Parishioners of Blessed Sacrament Church in Westminster, the couple and their four children escaped from their homeland in 1975 and arrived in Orange County with nothing but each other. Since then, they and their now-grown children have found success and happiness in their adoptive country.
The Huntington Beach couple generously gives to the Our Lady of La Vang shrine project at the Christ Cathedral, but the shrine is only one of the many Catholic causes worldwide that they support. The couple bought a Texas home for members of the Congregation of the Lovers of the Holy Cross and pays the property's taxes, utilities and upkeep. They also support efforts to resettle Vietnamese refugees in the Philippines and other locations. Upon their deaths, they are leaving everything to the Catholic Church - a decision their children and grandchildren support.
"We are very happy to support the shrine to Our Lady of La Vang," Ky says. "Everything we have is from God. We escaped from our country in a very small boat. She was the reminder of our faith and a symbol of hope at that time.
"Our goal is to give everything we have to the Church." For the couple, who pray up to five rosaries together every evening, Our Lady has a special place in their hearts and home, thanks to their safe arrival and to a miracle they attribute to her loving care.
Le credits Our Lady of La Vang for miraculously saving her father's life when she was growing up. She said her physician father was traveling with a car full of doctors during a rainstorm. They were visiting small neighboring hospitals when the car went off the road and veered down an embankment at the Cau Giong Bridge in Quang Tri and plunged into the river.
Everyone else died in the wreck, but when Le's father was pulled from the water he was still alive. As soon as he regained consciousness, he told the family that Our Lady of La Vang saved him. It seems a priest friend had pressed a colored paper rendering of Our Lady into his hands as Le's father was hurrying to the waiting car. He thanked his friend and put the image into his right coat pocket, promptly forgetting it was there.
But when the car filled with water, Le said her father was pulled from the car by Our Lady of La Vang herself. She said, "I am the Lady of La Vang and I have come to rescue you."
When he regained his voice, Le said, her father requested that he and his wife and children be baptized Catholic. Prior to the accident, the family practiced Buddhism. "We love the Holy Mother, and for the past 30 years we have witnessed this miracle to the Vietnamese Catholic Church," Le said.
The couple was enthusiastic in their support for the shrine to Our Lady of La Vang at the Christ Cathedral when Bishop Kevin Vann visited their home for dinner to explain the project. They predict the shrine will become a symbol to Vietnamese Catholics worldwide who traditionally devote prayers to Our Lady.