One charitable gift, a lifetime of benefits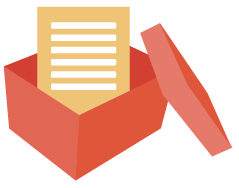 Your gift will help The Orange Catholic Foundation fulfill its mission

You will enjoy a wide variety of tax benefits

You will give back to the causes that mean the most to you

JACK AND JUDY PERRY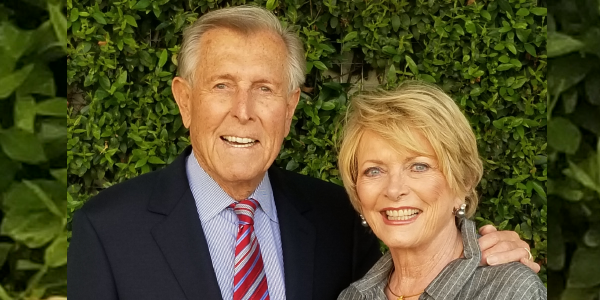 Couple Inspired to Dedicate Heavenly Lights
In 1981, Jack and Judy Perry were invited to a friend's home on a Sunday morning. Nuns were among the guests, and the group celebrated Mass and then talked about God. "We sat down with the sisters, talked about life and family," Mr. Perry says. "It resonated inside me. I think things happen that are meant to be. Having that conversation with sisters of the Society Devoted to the Sacred Heart was one of those things."
That June, the Perrys and their two sons converted to the Catholic Church. They are parishioners at Our Lady Queen of Angels in Newport Beach. "For a long time, I was a routine Catholic, not deeply involved," Jack says. "But several years ago we visited the Vatican. It was eye-opening." Upon their return, Jack became a daily communicant, attending Mass and taking communion every day.
After the diocese purchased the former Crystal Cathedral, a friend invited the Perrys to see it. "I remember thinking, someday this will be second to St. Peter's among the world's cathedrals," Jack says. Jack has looked down at the shining cathedral from the Tower of Hope. "The panes are tied like a community with each other. I feel a sense of physical, spiritual ownership, part of the community of the Catholic Church--commitment, ownership, community." Inspired, the Perrys became Heavenly Light donors.
The Heavenly Light program offers online pane dedications for between $40 and $10,000 each, depending on their location. Donations are allocated 50/50, half used toward current renovation and half to the Christ Cathedral Endowment Fund for future maintenance. "I purchased panes for us and our children," Jack says. "There's an attraction on my part to these panes, the sheer magnificence of the beauty of Christ Cathedral. It just grabs and holds your attention. It's a must-see."
Mr. Perry has purchased 130 Heavenly Lights, including ones for Bishop Kevin Vann, Pope Francis, and our parish priests. "It's a gift like none other, the most thoughtful gift ever," he says. "It's a gift that lasts forever. I told our sons, anywhere in world where you are, you can go online and look at your pane, 'I am the resurrection and the life,'" he says, quoting John 11:25. "That is a bold statement of faith."
"I am passionate about this," he acknowledges. "What I know is this: Jack is a better boy because of the Catholic Church. I try to show that by living in a way that may touch other people."