One charitable gift, a lifetime of benefits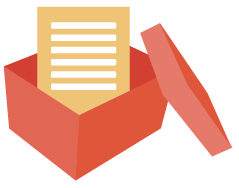 Your gift will help The Orange Catholic Foundation fulfill its mission

You will enjoy a wide variety of tax benefits

You will give back to the causes that mean the most to you

Fred Duda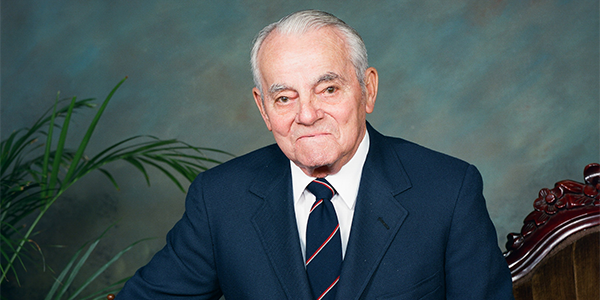 Fred Duda may no longer be with us, but his generosity and legacy live on, thanks to the Duda family.
As a young boy, Fred and his family emigrated from Czechoslovakia to the U.S. He moved to Southern California in the 1920s, where he met and married Fountiene Lee. For nearly four decades, Fred worked as a food retail executive with the Jewel Tea Co. (now Jewel Companies).
After retiring, Fred reconnected with his Catholic faith by attending Mass and participating in the seniors program at St. Justin Martyr Catholic Church, in Anaheim. Before passing away in 1992 at 87, he expressed a strong desire to continue giving back to the Church.
In that spirit, his son and daughter, Fritz Duda and Dr. Fountiene Prince, established scholarships in their father's name as a way to honor his commitment to his Catholic faith and devotion to young people.
The Fred V. Duda Endowment Fund supports selected St. Justin Martyr School students with financial need through annual tuition assistance awards. Additionally, the Fred V. Duda Scholarship Fund for St. Justin Martyr awards need-based scholarships to graduates of St. Justin Martyr who are continuing their Catholic education in the Diocese of Orange. Eight Fred V. Duda Scholars currently attend Mater Dei, Rosary Academy, Servite, and Cornelia Connelly high schools.
The funds benefiting St. Justin Martyr were transferred to the Orange Catholic Foundation last August.
The Duda family is committed to honoring their father's memory by remaining involved with St. Justin Martyr School and its students through their support of these two funds. The lasting impact on the recipients continues to contribute to Duda's legacy.
"He wanted to give back to his Catholic roots," says Dr. Prince. "Our father was able to have a very successful life through a strong work ethic. It sets a good example for young people to see his hard work."