One charitable gift, a lifetime of benefits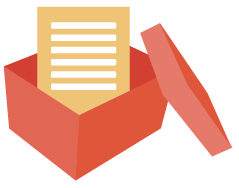 Your gift will help The Orange Catholic Foundation fulfill its mission

You will enjoy a wide variety of tax benefits

You will give back to the causes that mean the most to you

THE ORANGE CATHOLIC FOUNDATION LIGHT OF CHRIST LEGACY SOCIETY
As Catholics, we are all called to share in the Light of Christ and to let it guide us in our daily lives. As such, Psalm 119:150 says, "Your word is a lamp for my feet, a light for my path."
At the Orange Catholic Foundation, we use your gifts to help spread the Light to those touched by the parishes, schools and ministries that serve and support the Catholic communities of the Diocese of Orange.
The Orange Catholic Foundation Light of Christ Legacy Society is a program that allows us to recognize and thank those who have notified the Foundation that they plan to leave a future gift through a bequest, trust, life insurance policy, retirement plan, or other charitable gift to the Foundation. Specific parishes, schools or organizations may be designated as beneficiaries.
Please consider including the Orange Catholic Foundation in your long-range financial plans. For more information, email us at [email protected] or call 714-282-3021.
If you qualify for membership, please complete the following form and provide it to the Orange Catholic Foundation. To download the form, click on the link below.
Please know that by completing this form you are not signing a contract or making your name public in any way. Your membership in the Light of Christ Legacy Society may be as private as you wish. Please check the box on the form to confirm your preference. We do not publish gift amounts, and you may choose to be listed as "private."